Are you considering traveling to Italy but wondering: Is Italy safe? Italy is a beautiful and vibrant country with a rich history and culture, and it is generally considered to be safe for travelers.
However, like any destination, there are certain precautions you should take to ensure a safe and enjoyable trip. But let's chat if Italy is safe.
In this blog post, we'll explore some of the reasons why Italy is a safe place to travel, as well as some things to keep in mind to stay safe while you're there. I have always felt super safe in Italy, but I will share the times I have not.
Whether you're traveling solo or with your family, Italy has a lot to offer, and with a bit of planning and preparation, you can have a safe and memorable trip. Let's dive in and learn more!
Tips to Help With Safety Before You Leave for Italy
Overall, before flying to any country, you want to monitor their local news in the weeks before your trip. You should also be aware of some local laws. If you are planning to drive in Italy, it is important you get your international permit and that you get full car insurance. Read more tips in this Driving In Italy Blog Post.
The second super important thing is to get travel insurance. The company I'm currently recommending is Safety Wing. They also have a medical plan for digital nomads, and they are a great company. Getting travel insurance beforehand helps ease worries, and it's a must-have safety precaution for dealing with unplanned overseas medical costs and other headaches when things don't go as planned.
Get a quote below. I will embed the quote box from Safety Wing.
Next, make sure you have Wi-Fi in Italy. I have T-mobile, which covers my Wi-Fi in Italy by linking to Telecom Italia, but it's not as fast as I'd like it to to be in some areas, so we decided to get Travel Wi-Fi. The hotspot is compact and gives higher-speed Wi-Fi to up to 5 devices.
Last, but not least, keep a list of important phone numbers such as emergency services, police, the U.S. Embassy in Rome, and U.S. Consulate offices in Milan, Florence, and Naples.
Italy Covid 19 Restrictions
Currently, in December 2022, Italy has lifted the COVID-19 restrictions, and you no longer need a green pass for entry into the country. I, however, still would take at-home test kits and be aware of any need of medical evacuation, emergency services and emergency assistance. Keep reading for more about what you should do in case you have an emergency in Italy. I always follow travel updates on this Italian website.
Public health requirements in Italy
COVID: After years now of COVID factoring into our lives and decisions, it can be hard to continue with ongoing cautions. This statement is from the U.S. Government travel website for you to consider. "Global COVID-19 conditions are dynamic. …  If you choose to travel internationally, be sure to make contingency plans, as you may find yourself having to remain in a foreign country longer than originally planned.
" Pandemic fatigue is real. Just please be aware of what's happening in any country that you choose to visit before you make solid plans, and be prepared to act in accordance with local laws and guidelines of their culture. After all, this blog is about staying safe.
The site https://it.usembassy.gov/covid-19-information/ states that there are no COVID-related requirements for travel to Italy. You don't need a vaccination or a PCR test, or proof of any kind to tour Italy. However, if you contract COVID while visiting Italy, you will need to self-isolate between 5-14 days, depending on the specifics of the case. If you need to get a COVID test while in Italy, you have two choices: a PCR or an antigen test.
Antigen tests are available at pharmacies for about 22 euros. PCR tests are available at labs and will run about 70 euros. If you find that you have COVID, or if you believe you have symptoms and are currently in Italy, call 1500. (The general emergency number in Italy is 112.) English speaking operators are available.
Medications: If you take prescription medication, you should be able to take it with you on the airline and into Italy, provided that you have it in its original container with all the original information printed on the label. It's suggested you travel with less than 90 days' worth, or whatever amount you need for your stay, but you'll want to overestimate how much you need just in case of an unplanned changed of your return date.
And if you think you can buy your usual over-the-counter meds once you get to Italy, you might be surprised to hear that OTC painkillers cost a lot more in Italy than in the U.S., as well as the brands you're used to seeing might not be available. https://travelhealthpro.org.uk/country/111/italy

What to Pack: Go here for lists on health-related items to pack for safety while you're overseas. https://wwwnc.cdc.gov/travel/destinations/italy/traveler/packing-list. The lists include things you might not have thought of, like spare glasses in case yours are damaged, OTC diarrhea medicine, and a first aid kit. But one very important thing I never see on these lists is to remember to pack your CPAP if you use one.
So many people have some kind of CPAP now, and they usually can't sleep without it. So, if this pertains to you make sure you put it on your packing list and include the cords, hoses, fittings and headgear, plus the adapter and voltage converter for the outlet. Check with your airline on their particular rules for how to pack and transport all your medicines and medical equipment.

Accessibility for special conditions: Everyone is welcome in Italy, and Italy enforces its discrimination laws protecting persons with physical, sensory, intellectual or mental disabilities. Accessibility is about the same as you'd expect in the U.S., but that means you'll have some variability between big cities and more rural areas.
You'll also find that accessibility for wheelchairs is less common on public transit. If you require the use of a deaf interpreter, contact the US Embassy in Italy to receive a list of providers. Local interpreters are generally available.
Information from this website with more information specific to accessibility in Italy:
Rental, repair, and replacement parts for aids/equipment/devices, or service providers, such as sign language interpreters or personal assistants, are generally available. Contact the US Embassy in Italy to receive a list of providers.

Hand-controlled rental cars are available in Italy from major car rental companies. Contact the car rental company well in advance of your trip in order to reserve the vehicle.

Italy functions on 220-volt current. To recharge a power wheelchair, you may need a transformer to convert 220 to 110 volts and a plug adapter to fit Italian electrical sockets.

Guide dog owners must present the documentation required by European Union Member States in order to enter Italy with a dog.
Health Emergencies While in Italy:
If you have any type of health emergency while traveling in Italy, for immediate medical attention or to call an ambulance, call 112 from any phone. That's the country's general emergency number. If you're calling from within the EU, no country code is necessary.
Depending on your circumstances, for serious illnesses or injuries, contact the U.S. Embassy closest to your location. They can help you arrange medical services, contact your friends and family, and help you in returning to the U.S. after you recover.
Visit Embassyhttps://www.usembassy.gov/italy/ or https://it.usembassy.gov/u-s-citizen-services/emergency-contact/ for the contact information and locations of the U.S. Embassies in Naples, Milan, Florence, and Rome.
How to get health care while overseas is a big topic, and you can find more information specific to Italy, including a list of doctors and a description of the Italian national health system here.
Local laws and Customs in Italy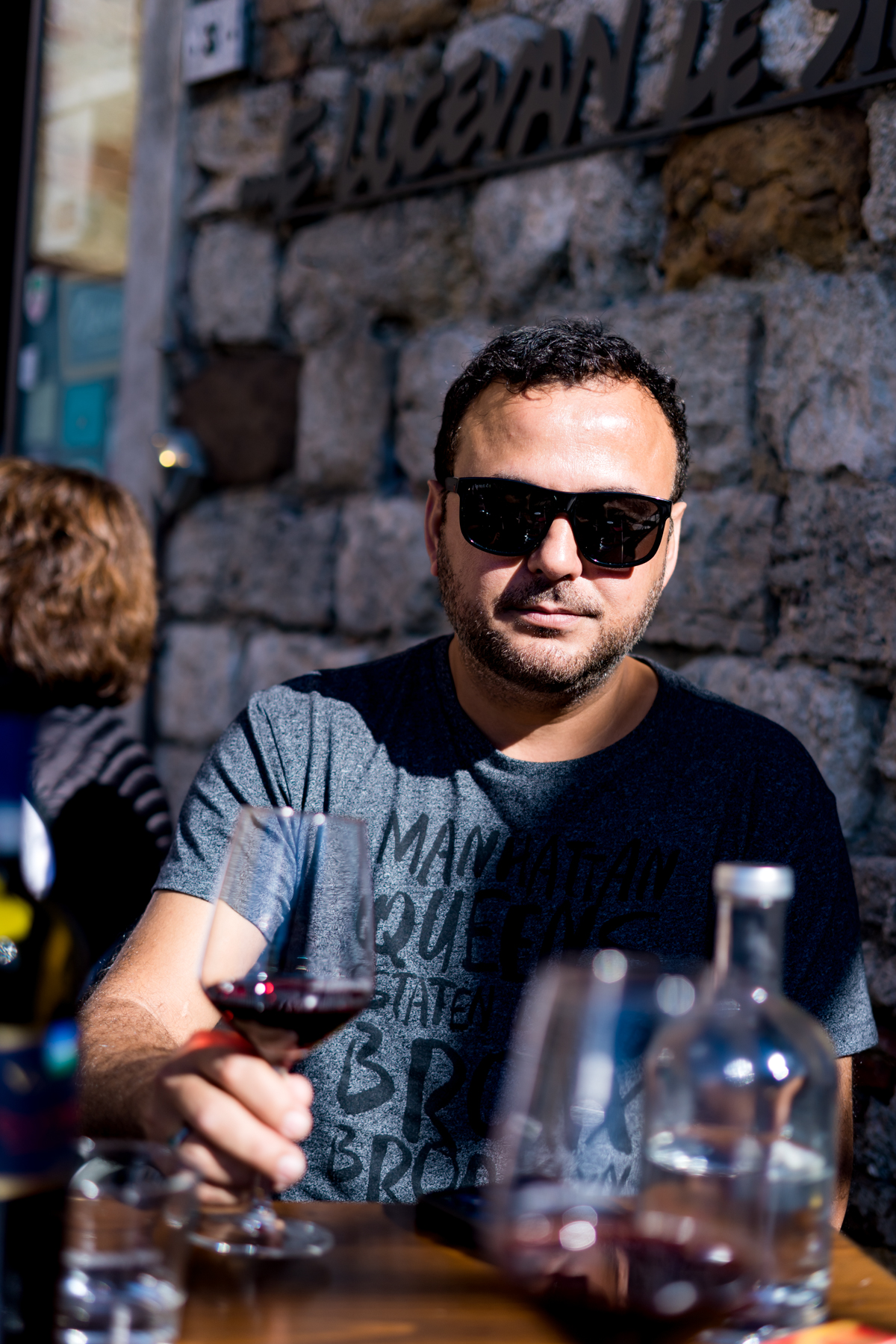 Remember that local laws apply to visitors, too, so you should always follow these rules. Please be respectful of local traditions and customs. Illegal drugs: illegal drugs carry stiff punishments and may require jail time as well.
The drinking age in Italy is 18, so if you have any young adults, you should discuss ahead of time if you will let them have a spritz or beer.
I'm going to go back to this site and write more on this later.
https://www.gov.uk/foreign-travel-advice/italy/local-laws-and-customs
Safety and Security
There is a free service offered by the U.S. Bureau of Consular Affairs called STEP, which stands for Smart Traveler Enrollment Program. I advise everyone to take advantage of this free service. Your enrollment allows the U.S.
Embassies to contact you about any changing conditions in your country of travel, or any kind of emergency, whether it's a natural disaster, civil unrest, or a family emergency. You will not only enroll yourselves but your planned trip as well, so it's not one and done. You should do this each time you travel.
This wouldn't be a complete safety blog without mentioning the social and political tensions in Italy and what that could look like. The Italian political situation has been a pressure cooker since the '60s, so it's not really a new thing, although there are new developments that happen, so it's good to be aware.
Some extremist political groups in Italy have been known to target government officials by setting off small bombs and devices used to start fires. You would never expect to see this happening outside of the large cities, however.
Also, note that Islamic extremists have been expanding their Jihadist network in Italy since the '80s. It's not something that as a tourist you should need to be concerned about enough to change your travel plans, as they mainly use the country as a transit point, however, again, it's good to be aware.
There is some ongoing concern about an ISIS attack on Italy, based on ISIS regularly threatening Italy in its propaganda. For such a complex international issue, I'm going to refer you to this site where you can read about it at length. https://www.counterextremism.com/countries/italy-extremism-and-terrorism
You could also find yourself near a strike, a public demonstration, or a protest in a large city. They are generally organized and not very frequent, but they can sometimes become violent. You should not participate or mingle with the protesters.
Make a good judgment in crowded public spaces. Keep yourself updated with local information. There is an Italian news source online that's in English, and I suggest you subscribe to it early on before you travel. https://www.thelocal.it/tag/travel-news/
Is Rome Safe?
My husband and have walked the streets of Rome at night, even late at night, and we felt very safe. Of course, it helps to walk in groups or at least with two people. I have never personally seen any crime during my six visits to Rome. Even so, I have always been cautious at bars and ensure my drinks are covered. This is a tip even for couples. If I were traveling by myself in Rome, I would probably not stay out past 1 a.m.
Now, Rome has a lot of street vendors, and some very annoying ones close to places like the Colosseum and the Vatican, so just be aware while walking in those very touristy locations. Do not keep your phone in your back pocket, and always keep your purse in front of you.
One thing that you might not realize is that it's illegal to purchase anything from unlicensed street vendors. If you do, you could be stopped by the police and fined.
Read Hotel Reviews Carefully
One great tip to help you be safe while traveling in Italy is to study the neighborhood you plan to stay in. For me, the best way to do this is by reading hotel or Airbnb guest reviews. I typically will hit control find and look for things like the elevator and location. I rarely stay someplace that is far from things like pharmacies, grocery stores, and coffee shops. In Rome I recommend you stay in Monti, near the main attractions or Trastavere.
Some things to pack for Safety in Italy
One item that I don't travel to Italy without is my new Amazon Fanny Pack. It reminds me of the Lululom one, which is always out of stock. I do plan to buy that one once it's available again. Having the fanny pack across your chest ensures you are close to important things like cards or cash.
My husband first bought his black fanny pack at Zara in Rome. He always says it was his best Italian purchase yet. He feels safer and more in control of it, and I agree.
If you're not fanny-pack friendly, I can suggest some other alternatives, as well as other safety items to pack (and some to leave at home). Don't bring weapons, firearms or pepper spray with you on your trip. It's also illegal to even carry a stun gun, shocker or taser.
the use of legal pepper spray could cause more problems than any incident that might arise, due to getting yourself involved and having to prove self-defense. Just carry a folded up travel umbrella with you for a bit of assurance. But really, you should not need it.There are so many options for travelers to keep their personal items safe it's hard to know where to start.
The obvious is to get a money belt, which can mean anything from an actual belt with an inner sleeve https://www.amazon.com/Travel-Military-Tactical-Womens-Security/dp/B07XLJTRF9, to a small wallet-sized pouch https://www.amazon.com/Lewis-N-Clark-Blocking-Charcoal/dp/B083ZB1VPB, up to a slimmer, flatter fanny-pack style that doesn't hold as much because it's meant to go under your clothes.
Some are intended to go around the waist, and there are others that are crossbody, like this one that's made from soft material for comfort. https://www.amazon.com/Travelon-Womens-Undergarment-Crossbody-Cross-Body/dp/B071F42Y8Q/.
There are even tiny little pouches you can hang from the center of your bra. They have really thought of everything. https://www.amazon.com/YOYI-Undercover-Wallet-Hidden-Travel/dp/B09H2K9JX1/ .
This is actually a cool belt that doesn't have a waist strap, but it stretches all the way around your waist and hips like a wide yoga pant band with pockets. It does stretch to accommodate putting a lot of stuff in it, but you have to consider if it will still fit under your shirt after you do. https://www.amazon.com/Stashbandz-Running-Security-Pockets-Passport/dp/B00ZS3DC4U/.
Some also have extra features like RFID blocking to keep your credit and debit card numbers safe, which I recommend. Look for ones that have card sleeves as well as an RFID-blocking inner lining for the best protection. As mentioned earlier, this is a common way for pickpockets to operate without ever needing to go near you.
A friend of mine had the opportunity to test this neck-strap travel pouch, which also had some belt loops. It really looked cool and was well constructed. 71% of the reviewers gave it 5 stars. But on using it, she found the zippers prevented the pockets from opening completely, and the belt loops were so tiny they were basically useless. So, don't just go by reviews.
Get your gear far ahead of schedule so you can make sure it's what you want, or buy multiple items and return the ones that you're not satisfied with. Put all your papers, passports, bills, and your phone if you want to carry it in there, too, and do a trial run. https://www.amazon.com/Zero-Grid-Blocking-Concealed-Passport/dp/B07MWDC2LW/
You may or may not feel the need to get a portable hotel door alarm or safety latch. For the most cautious traveler, these are some options you could definitely put in your luggage. Plus, the rubber bottoms on these door stoppers will prevent them from sliding on carpeted or bare floors.
Pedestrian crossings in rome
Pedestrian crossings in Rome can seem a bit wild. The cars drive very crazy due to the no-driving zones, and the streets are cobbled and narrow. So, when crossing the street in Rome, I recommend that you use the crosswalks. Also, I will sound like a mom now, look both ways twice, especially if traveling in the super busy season.
Since as a pedestrian you're at the mercy of the vehicles, you should know Rome is actually rated as the worst European city for traffic accidents.
Car accidents and vehicle deaths went down overall in Italy during the pandemic, but now seem to be bouncing back up as people are returning to the usual activities for work, play, going out, and tourism. Full statistics aren't available yet for 2022 because as of this writing, the year's not over yet, although I'd expect the trend to continue. If you're mainly walking, you should be fully aware that Rome is a danger zone, and look in all directions, then look again.
If you're driving, however, and looking for the safest routes within Rome in real time, though, check out this cool color coded travel map showing road conditions.
https://www.viamichelin.com/web/Traffic/Traffic_info-Rome-00100-Roma-Italy
Pickpotters in Italy
Pickpocketing is a common concern for travelers in Italy, as it is in many major cities around the world. However, there are a few steps you can take to reduce your risk of being pickpocketed and protect your belongings while you're in Italy. Here are some tips to prevent pickpocketing in Italy:
Be aware of your surroundings: Pickpocketers often operate in crowded areas, such as tourist attractions, public transportation, and busy streets. Pay attention to your surroundings and avoid distractions that could make you an easy target.

Keep your belongings close: Pickpocketers often target bags, purses, and pockets that are easy to access. Keep your belongings close to you and avoid leaving them unattended. Consider using a money belt or wearing a cross-body bag that is difficult for pickpocketers to reach.
Don't carry unnecessary valuables. This should go without saying, but avoid carrying large amounts of cash, valuable jewelry, or other high-value items with you while you're in Italy. If you do need to carry these items, keep them in a secure place and only access them when necessary.
Be cautious of strangers. Pickpocketers often work in teams, and they may try to distract you or engage you in conversation to distract you from your belongings. Be cautious of strangers who approach you, and be aware of any suspicious activity. Once I was in Florence, and this guy dressed up as a mime came towards me to try and distract me. I immediately started walking faster and knew if I hadn't, he was going to try and pull something on me.
Make copies of your passport to leave behind, just in case. You will need to keep your passports on you at all times, and hopefully close to your body in a special carrier and not in your pocket or purse. (Side note: Use the hotel/apartment safety deposit box to store them, including any valuables. Don't use the room safe, as they are not very secure.) https://www.travelingbroad.com/is-your-hotel-room-safe-really-safe/
Finally, be aware that not all pickpocketing happens physically. Thieves can use RFID scanners to pick up the magnetic stripes on your credit cards without ever getting near you. Keep your cards inside special RFID-blocking sleeves, at the very least.
Overall, the key to preventing pickpocketing in Italy is to be aware of your surroundings, keep your belongings close, and be cautious of strangers. By following these tips and using common sense, you can reduce your risk of being pickpocketed and enjoy a safe and enjoyable trip to Italy.
The key to preventing pickpocketing in Italy is to be aware of your surroundings, get some special theft-preventive bags or wallets, keep your belongings close, and be cautious of strangers. By following these tips and using common sense, you can reduce your risk of being pickpocketed and enjoy a safe and enjoyable trip to Italy.
Is Riding a Train in Italy Safe?
Yes, riding the onward trains in Italy is generally safe. Italy has an extensive network of trains that connect major cities and towns, and traveling by train is a popular and convenient way to get around the country. The trains in Italy are operated by a variety of companies, including Trenitalia, Italo, Frecciarossa trains and LeNord, and they are generally well-maintained and run on time.
However, as with any form of transportation, it is always a good idea to take basic safety precautions when riding trains in Italy, such as keeping an eye on your belongings and being aware of your surroundings. If you are riding the super local trains, they can look very scary.
For example, when we rode a local train in Southern Italy, the train was all graffitied and looked beaten up. This lady who was traveling with her daughter was a little scared, so she asked to be near us. We said yes, and of course, all was fine. But I would not take that train at night by myself, I would take an earlier train.
I didn't see an issue in riding subways. Additionally, be sure to familiarize yourself with the train schedule and any potential delays or disruptions before you travel. Overall, riding trains in Italy is a safe and convenient way to explore the country.
Local Authorities and Emergency Services
We hope there won't be, but if you have an emergency in Italy or feel unsafe, you can call the European Union number for the police which is 112. As per Rome Vacation Tips
" You can call this number for free from any phone, foreign or local cellphones, and even a cellphone without a SIM card in it. Operators should speak English. It's the equivalent of 911 in the US (or 999 in the UK)."
The police system in Italy is a bit more complex than in the US. There are 5 national police forces and 2 local ones with a whole bunch of sub-categories and different umbrellas they fall under. Even when you ask locals which police force is the best to call for a particular incident, you may get different answers.
I'm going to break it down as simply as possible here, but calling 112 will get you routed to the correct branch for what you need.
The Carabinieri is the one you will see more often in major cities. They are the country's military police force, and they are the oldest police force, predating the unification of Italy. They are now the fourth element of Italy's military forces, but they still have civil responsibilities as well. Here is a list of all five of the national police forces:
Arma dei Carabinieri, the military police
Guardia di Finanza, the financial police, responsible for investigating bribery and corruption, money laundering, credit card fraud, cybercrime, and counterfeiting, as well as shared responsibility for illegal immigration, smuggling and international drug trafficking
Polizia Penitenziaria, the prison police, who are responsible for the operation of the Italian prison system
Corpo Forestale dello Stato, the forestry police
Polizia Stradale, or Polstrada, basically the highway patrol
Polizia Ferroviaria, or Polfer, covering the railways
Polizia Postale, responsible for postal communications, but also email and the internet
The Polizia di Frontiera, along with the Caribinieri and the Guardia di Finanza, covers border controls.

Whew. That brings us to the two local forces. The Polizia Provinciale, or provincial police, are not actually present in every province. Their responsibility is traffic laws plus national and local hunting and fishing laws. The other is Polizia Municipale, the municipal police force, also known by the terms Polizia Comunale, Polizia Urbana, and Vigili Urbani. If that's not complicated enough, the two local police forces are grouped together in some provinces and called Polizia Locale (local police). Finally.
I think we can all understand something called "local police." The local police deal with issues like public order, ticketing, licensing and regulations within the cities.
Every province in Italy will have its own Polizia Municipale, each one located in the capital city. The local police office is called a Questura, and it's basically police headquarters. It's also where the immigration office is located as well.
But instead of memorizing all of these stratifications, if you have a problem while traveling, just call 112. Not all police forces are familiar with English, but you will reach someone that is familiar with your language on that central line.

https://www.understandingitaly.com/italian-police.html
Preventing Fraud & Scams While Traveling
Sometimes safety is not just a matter of how safe you feel walking the streets, but it also has to do with not following for some common scams. One such scam can be credit card fraud. It is important for you to always call your banks and credit card companies and tell them the exact dates of travel.
Many cards now say you no longer need to do this, but I still do. The reason I still do is because we have arrived in Rome, without internet and our card was flagged as fraud. We had to wait til things opened up in the US, and it was a frustrating experience.
If you need to exchange money, do not use the red houses that say Exchance, they charge so many fees. Also avoid using Eurostar ATMs's. Use bank ones or get Euros before you leave.
Safety in Smaller Cities in Italy
I have visited several smaller cities in Italy, especially in Tuscany and we felt super at home. We typically travel in the fall when these cities have way less tourists then in bigger cities like Rome and Florence. Overall we felt very safe.
Is Florence Safe?
I have felt extremely safe in Florence, except for the one clown encounter. It is a smaller city, which at times can feel more crowded, so again, be aware of your surroundings. We love staying in the neighborhood near the Santo Spirito, or closer to the Duomo as well.
https://www.numbeo.com/crime/in/Florence
According to locals in Florence, the city is still generally rating low on the perceived level of crime and feelings of worry over becoming a victim of a crime.
Moderate concerns included stealing items from vehicles, property crimes such as vandalism and theft, corruption and bribery, and people using or dealing drugs. The only concern rated high for Florence is that crime has been increasing in recent years. If for any reason you need to contact the police office in Florence, use the information below.
Address for Florence Police Headquarters and Passport Office:
Via della Fortezza, 17, 50129 Firenze FI, Italy
Phone number: +39 055 49771
Overall I always feel pretty safe in Italy and this blog post is aimed at being a full guide on Italy safety. If you have any questions, leave a comment or DM me on TikTok or Instagram.
For other Italy-related blog posts, check out.